KoAloha KTM-10RP Royal Pikake Tenor
$

1,500.00 Sold Out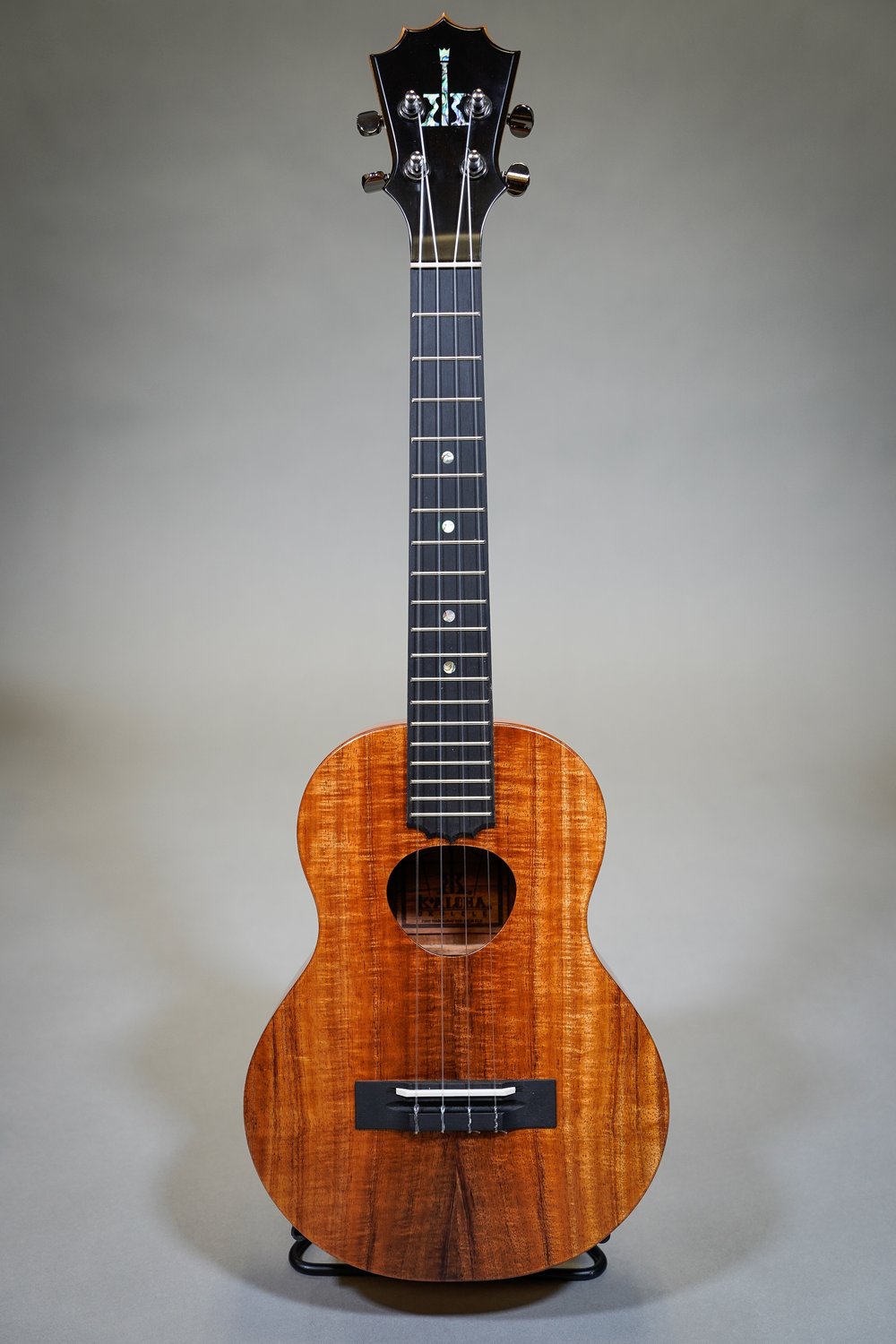 KoAloha Ukuleles are known for their bright, vibrant sound. These are great instruments for beginners and advanced players.
This ukulele is setup in Low-G! You can request for High-G setup with OEM string at no additional cost.
Come get your hands on this new model from KoAloha the Royal Pikake brings back the old crown fretboard design that everyone missed!
This one has a beautiful Curly Koa face and back.
Specifications:
-All Hawaiian Curly Koa body
-CNC shaped sapele neck
-TUSQ nut and saddle
-KoAloha 5 pointed crown headstock
-Ebony Headstock with Abalone Inlaid Logo
-20 fret fretboard joined at the 14th fretboard
-Ebony fretboard with Crown end design
-Ebony binding on the edge of the fretboard
-Ebony bridge
-KoAloha geared tuners
-KoAloha's patented Musubi soundhole
-New "engraved" Koa Inner Label
-Satin finish
-"Better than the weather" warranty
All KoAloha ukuleles will ship with an Hard Case for FREE!
*Image is of actual product! What you see is what you get.*
Share