KoAloha KTM-S00FS Slim Tenor 1/2021
$

1,000.00 Sold Out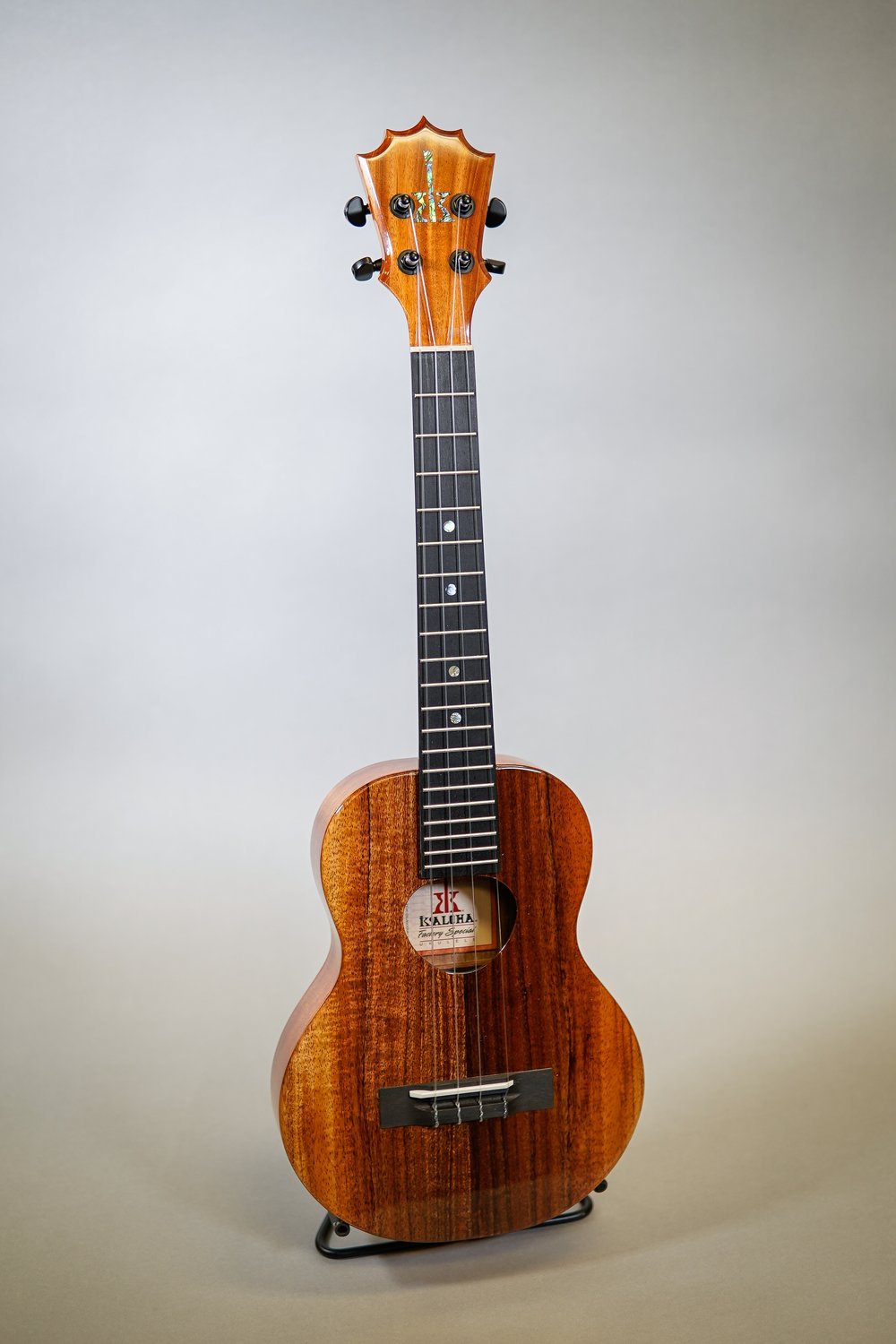 KoAloha Ukuleles are known for their bright, vibrant sound. These are great instruments for beginners and advanced players.
This ukulele is setup in Low-G! You can request for High-G setup with OEM string at no additional cost. I am selling this uke at a discount due to a compression grain on the side causing a slight groove to that area that can be felt and is visible. Please see pictures for affected area. This does not make the instrument weaker or a factory special.
This is a Factory Special (blemish) model which is discounted because of the slight indention on the back. This is a non pickup installed model.
Specifications:
-All Hawaiian Koa slim body
-CNC shaped sapele neck
-TUSQ nut and saddle
-KoAloha 5 pointed crown headstock
-20 fret fretboard joined at the 14th fretboard
-Ebony fretboard and bridge
-Ebony binding on the edge of the fretboard
-KoAloha geared tuners
-KoAloha's patented Musubi soundhole
-Factory Special Label
-High gloss finish
-"Better than the weather" warranty
All KoAloha ukuleles will ship with an Hard Case for FREE!
*Image is of actual product! What you see is what you get.*
Share